Get Linked
Here are some of our favorite links. Check them out!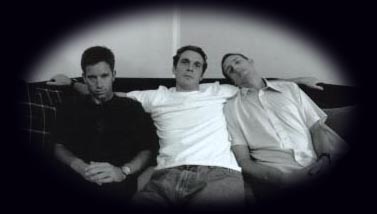 Check out
Hughes and Wagner
, our favorite Santa Barbara acoustic duo. Buy their cd. The ME connection: Erik played on it, and Bruce produced. You may have noticed Tad Wagner's supple, soothing guitar stylings on "Halcyon Days" and "Rosinate." Check out he and John Hughes' music: recipient of the coveted "Model Engine's favorite acoustic duo" award. Satisfaction guaranteed.
Select this link for Wasted Tape. Bruce Winter (producer and sang things on our record), John Askew (played rock all over our record), and Erik Herzog (you better know who he is) make our other favorite Santa Barbara music. Wasted Tape makes good rock and it is safe to buy their cd "Lando Calrissian" from this site on our recommendation alone (if you are smart and like good music).
For more grey-matter-friendly rock, listen to Vigilantes of Love. Good lyrics, good music, good people.